Meet compliance standards for your job listings
eQuest Compliance Services help your organization meet government job listing standards — in the U.S. and around the world — for the following:
Meeting OFCCP requirements
eQuest is the expert in the field of managing federally mandated job listings as prescribed by the Office of Federal Contract Compliance Programs (OFCCP), part of the U.S. Department of Labor.
Your job listings will meet government standards, and we stand by you if an OFCCP audit occurs. In fact, we are so confident in our services we guarantee you will never lose a VEVRAA job listings audit — or we will refund your service fees.
Currently more than 1,000 companies utilize eQuest for OFCCP regulatory job posting as well as other services in the U.S, including diversity and out-reach programs.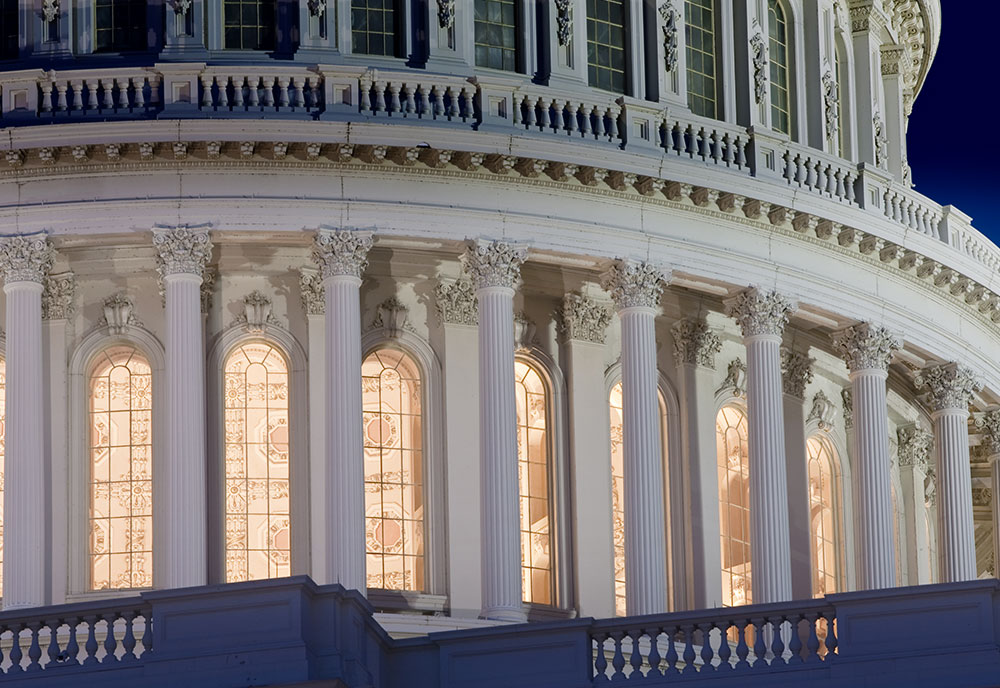 Hassle-free job posting pickup
Instead of relying on your recruiters to remember to post each and every open job requisition to a multitude of corresponding career sites, eQuest simply copies your ongoing inventory of jobs from your career site (every 24 hours) and enters them into the eQuest delivery database.
From there, they are automatically distributed to the correct job locations including career sites that are in a 50-mile square radius of the physical job. It is critical during an audit to demonstrate that you are sourcing candidates not only by country and statewide, but also regionally and locally. And these additional job deliveries also help with your company's affirmative action plan.
"Many companies are running leaner, which means fewer employees have the time necessary time to devote to compliance, diversity, and inclusion. eQuest provides us the expertise we require to stay compliant while lessening our day-to-day work burden."
On-demand monitoring, reporting, and documentation
eQuest provides complete, highly detailed reporting documentation that clearly verifies each component of your job listings — by national, state, regional, and local locations. Reports are easily searchable and available in an easy-to-read format for sorting and categorization.
The reporting dashboard also includes the date and time of each job delivery including the certified delivery tracking number provided by the State proving successful posting. Each job is tracked by job requisition number, job title, and location — a common requirement during OFCCP and EEO audits. These reports are available online 24/7 or through eQuest Compliance Division.
"The new cloud-based reporting system, developed by eQuest, stores and tracks all of our regulatory and on-demand activities and reports. It's by far the best reporting tool for compliance we've used."
Single, one-stop solution and coverage
Key services
Act as central certification point for all job listings
Identify all applicable compliance requirements
Assist in correct job listing content protocol
Identify, collect, and retain all relevant information for audit
Identify and obtain supplementary evidence when required by OFCCP
Complete management of online posting delivery and tracking system
Fast implementation for all of our new customers
eQuest will open and manage all state accounts.
Job verifications
Job verifications for OFCCP are retained at separate locations. (1) the eQuest reporting portal and (2) in your online state account. This provides the highest and best assurance of verified posting.
eQuest destinations
Currently eQuest services over 8,000 individually owned career site destinations in the United States.
eQuest destinations include required national, state, regional, and local destinations.
Diversity and organizations
eQuest covers all categories of diversity, including veteran, disabled veteran, LGBTTQQIAAP (lesbian, gay, bisexual, transgender, transsexual, queer, questioning, intersex, asexual, ally, pansexual), disability, and women.
Your postings also reach local community-based organizations, associations, colleges, universities, vocational centers, and rehabilitation centers.
Support for your ATS and CRM
eQuest supports every major Applicant Tracking System and CRM software in the world. This allows candidates to respond and apply directly into your ATS.
Pricing
Pricing is extremely reasonable and based on your posting output.
Ask about our unlimited pricing.
Meeting FCC requirements
As a broadcaster in the United States, the Federal Communications Commission's Broadcast EEO Rule, 47 C.F.R. §2080 requires your organization to meet certain job posting requirements as it relates to hiring. However, many broadcasters are either unaware of this rule, not sure what the exact posting requirements, or if known, is a hassle to perform each year.
eQuest can provide your organization with a single, one-stop job posting solution, ensuring your jobs are properly posted to meet the requirements.
Our service includes:
Automated job distribution
Complete, highly detailed reporting documentation that clearly verifies each component of your job listings
Automatic delivery to more destinations including local community-based organizations, associations, colleges, universities, vocational centers and rehabilitation centers
US Diversity Network (includes outreach in the following communities): African American, American Indian, Asian, Disabled, LBGT, Hispanic, Senior Citizen, Veteran and Women Groups
Free-to-post destinations like Google for Jobs, Yahoo, Bing, Glassdoor, and LinkedIn
Ability to add organizations and job boards at any time
The best part of our service is that you don't have to lift a finger. eQuest will look for any new positions posted on your online career site (every 24 hours).
Anything new will be automatically posted to the required site list and then stored for the completion of your annual EEO Public File report. If you don't have an active career site, you can simply email them to us.