In an effort to inform our users of new features and bug fixes, we have included this Version History option in the Posting Interface. Every so often you will see this overlay as noteworthy features and bug fixes are released.
You can see the Version History at any time by clicking on the Settings icon and selecting 'Version History'. You can also go back to look at previous version notes. Preferences must be enabled in your account (by your admin) to see this option in the Settings menu.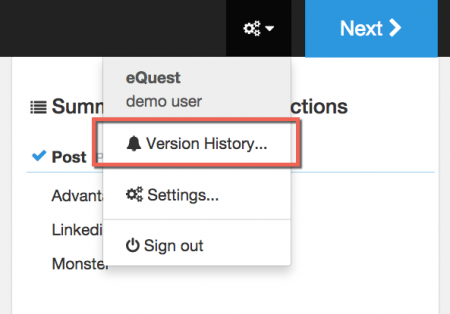 We hope that you appreciate this new feature and those to come!