Radio Series Part of eQuest's OFCCP Compliance Veterans Out-Reach Program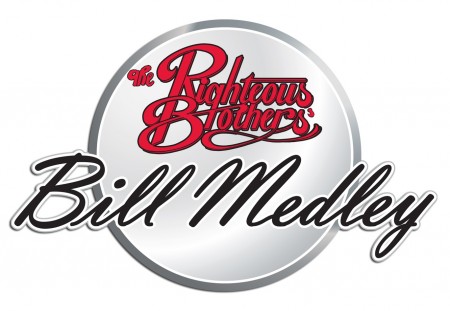 April 8, 2014 — San Ramon, CA — (I've Had) The Time of My Life from Dirty Dancing, You've Lost That Lovin' Feeling, Unchained Melody featured in the movie Ghost, Ebb Tide, and Rock and Roll Heaven are just a few hit records Bill Medley has had in his illustrious career. Not to mention being inducted into the Rock and Roll Hall of Fame.
Mr. Medley is set for broadcast as part of eQuest's April lineup for its American Dream Interview Radio series broadcast over Armed Forces Radio to thousands of military troops stationed around the world.
American Dream tells the inspiring true stories of men and women who have achieved the American Dream. The 'never say die' stories its guests share encourage, instruct, amaze and fire up Armed Forces Network's vast listening audience each week.
The Righteous Brothers' raw emotional R&B sound not only created the genre "Blue-Eyed Soul", but the very term was coined specifically for them. Combining the density of Phil Spector's "Wall of Sound" production with Bill Medley's deep, rich, powerful baritone created a totally original sound that still resonates today. BMI ranked "YOU'VE LOST THAT LOVIN' FEELING" as having had more television and radio airplay than any other song in history!
In 1987, Medley scored another monumental hit with "(I'VE HAD) THE TIME OF MY LIFE," from the film Dirty Dancing. The song earned an Oscar, a Golden Globe, a Grammy, and was named Video of The Year. The soundtrack went on to sell 14 million copies and once again put Medley at the top of the Billboard Charts.
American Dream is heard twice weekly and broadcast worldwide through the Armed Forces Radio Network.
About eQuest
eQuest is the global leader in job-posting delivery and job board management services whose clients include the majority of the Global Fortune 500. eQuest's Compliance Division ensures American businesses of its job posting obligations under the guidelines of the Department of Labor and the OFCCP. eQuest's production of the American Dream series, helps provide its customers with employment channels to reach Veterans, disabled Veterans and Diversity organizations. eQuest can be reached at www.equest.com