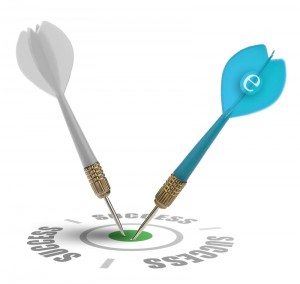 I can't pass up the timely opportunity to point out some spooky parallels between Marketing and Human Resources (HR), as related to data and analytics. It stems from an event invitation I recently received titled "Analytics with a Purpose: The Human Edge of Big Data" (marketingpower.com).
If the topic sounds familiar, it should, as I've touched on the human element of Big Data for HR in a previous post. This particular conference, geared toward Marketing and Research professionals, is designed to help decision-makers adapt to the way they compile, assess, and act on data.
As the invite says, the conference "will focus on the purpose of analytics — driving better decisions, creating insights, and growing business…" Hmmm. Isn't this what HR leaders are striving to achieve within their organizations too?
Furthermore, "Analytics is more than a numbers game: people are driving the data that we're analyzing, and people are taking decisions based on it." Makes sense, right? Rather than making decisions based on "gut" decisions or "hunches," HR can now can better predict outcomes — and act accordingly — based on data and analysis.
Coincidentally, both the Marketing and Talent Acquisition functions are both tasked with a similar outcome: generating leads – sales leads and candidate leads, respectively. The Marketing function long ago realized that data analysis lead to better forecasting, planning and execution, and a better understanding of effectiveness the campaigns they were running. Similarly, HR should be applying these same fundamentals to the recruitment campaigns they have responsibility for. The analysis creates insights, drives better decisions, and enables the function to drive better results for their organization.
It stands to reason that, whether you're in Marketing, HR, or any other corporate function, data analysis performed by knowledgeable practitioners who understand the business and the results, will lead to better decision-making. Evidence based decision making is a requirement if one aspires to be viewed as a strategic partner in running the business. HR needs to take a lesson from their marketing counterparts. Just as the art of marketing is supported by the science of data and analytics, so to should HR base their planning, recommendations and the measurement of their effectiveness culled from all of the data available to them.
Trick? Or treat? I'd love to receive your comments.