Through committed innovation, our impact is greater than the services we provide.
We enable companies to easily reach talented candidates locally, regionally, domestically, and internationally.
Since 1994, eQuest has grown into an industry leader by focusing on one goal: connecting companies with job seekers.
One of the most recognized and admired brands in the HR industry, eQuest has become the world's largest job delivery company, providing specialized services in and around that footprint.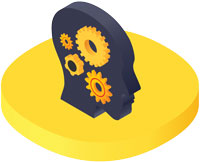 Our commitment
We are committed to being a great place to work, and we are passionate about providing better technologies that result in the connection of great companies with great people. eQuest has built a global network serving more than 190 countries and territories and moving over 250 million job deliveries each year. We are proud of the ways we connect the world, and we believe our responsibility to provide access to opportunity extends beyond our customers.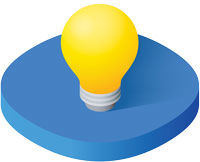 Our innovation
We focus on innovation, excellence, and being the best at what we do. Our Research and Development teams focus on both short and long term solutions based on the needs of our customers. We also focus on emerging trends within the industry to develop advanced solutions to preemptively tackle future challenges. Our awards include 2016's Top HR Product Award presented by HR Executive Magazine and HR Technology Innovation Award presented by the Global HCM Consortium.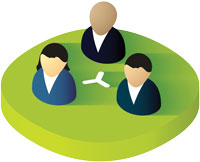 Our company structure
As sourcing candidates becomes more global and competitive, everyone from start-ups to enterprise companies turn to eQuest for flexible and innovative solutions. It's our No. 1 priority. Our portfolio of solution divisions can tackle the many challenges of global job advertising. Each division operates independently, which means we can fine-tune each unique group to deliver the best service possible for customers. It's how we deliver real value.
Anytime. Anywhere.
Established in 1994, eQuest has the knowledge, experience, and technology for optimizing HR business processes.
Our mission
Anytime, anywhere, eQuest connects people to the power and possibilities of the Internet. We deliver a reliable and personalized experience our customers trust.
Our purpose
We empower recruiters by giving them the ability to reach hundreds of candidates around the world via our integrations and network of job boards.
Our core values and beliefs
The key to creating a truly great organization is an intense focus on the values that guide its people's actions. We require complete honesty and integrity in everything we do.
Our focus on diversity
We have a passion for diversity at eQuest — in our people, products, technologies and markets. eQuest is committed to developing the diverse talents of all employees.