Recruitment intelligence for finding top candidates on the leading career sites
eQuest is unlike any other HCM Big Data tool.
Candidate response data is the key indicator in determining how job boards and social media sites perform. And with over 86 billion data records collected for analysis, eQuest provides you a competitive advantage.
It's time to point your Internet spending budget in the right direction.
We do all the heavy lifting for you
Utilizing the power of Big Data can help your company find and hire the right candidate for every position in the organization — faster and more cost effectively.
eQuest's Candidate and Job Posting Analytics program is unlike any other HCM Big Data tool. eQuest collects candidate response traffic from over 1,000 career sites around the world. No other company provides this depth of candidate performance trending.
Compare your statistics against similar companies, posting similar jobs, in similar locations. With eQuest, you can develop a go-forward plan by positioning your jobs where they work best.
Our difference in interactive media
Through our Interactive Media Services, we point your Internet advertising budgets to sites that work specifically for your company.
eQuest's Media Division consists of a team of experienced representatives that understand the unique dynamics of Internet advertising on a global scale. This knowledge, coupled with eQuest's exhaustive inventory of job board performance measurements (Big Data) at their fingertips, is a combination no other company can claim.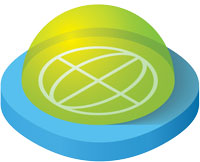 Global and cultural reach expertise
We deliver results-driven, strategic media solutions to over 100 multinational companies. Our global reach provides recruiting insights for each unique culture.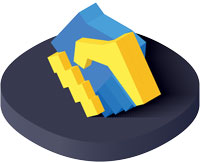 Dedicated account management
eQuest assigns a dedicated Interactive Media Consultant to assist your company with a myriad of services including management of your job posting administrator, job board and interactive media planning, strategic or ad hoc sourcing strategies, and analysis of performance metrics.
eQuest Media Service is backed by our Big Data for HR analytics, which runs your specific job board analytics against over 85 billion data records each day. eQuest's cutting edge predicative tools allow our media consultants to utilize all those performance records to propose effective recommendations.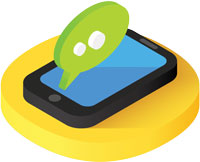 Media knowledge
From traditional job boards, to social, mobile, and professional networks, including unique talent communities, eQuest Media has the expertise to address the hiring challenges of today's market.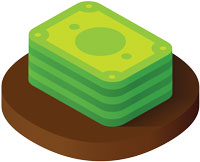 Negotiating skill and cost savings
Knowledge is power — and we use this knowledge to negotiate the best possible pricing for your company. With thousands of companies posting jobs through eQuest, we negotiate from a position of knowledge and strength. We know what job boards work for specific jobs in specific locales as well as career sites that don't work.
What eQuest offers:
Discounted pricing for other services
Strategic consulting and dedicated support
Customized and centralized billing
Quarterly ROI analysis & campaign optimization
Bottom line
At eQuest, we understand the key challenges facing employers today. And with eQuest Media, you have a trusted partner and an expert to manage all aspects of your interactive sourcing and recruiting efforts – from strategy, negotiations and media buying, to job distribution and performance metrics.
What can Big Data Analytics do for your organization?
You will know in advance where to place your online recruitment marketing for optimal performance and cost
Accurately predict the outcome of your investment in your online talent acquisition strategy efforts
Know where job candidates are viewing and responding to jobs  — by job board, job classification, title, location, skill set — even by day and hour, anywhere in the world
Determine where your competitors are posting jobs more effectively
Calculate the effectiveness of your current job advertising efforts
Create more effective recruiting strategies while also reducing costs
Understand how to target candidates faster
Reveal the end-to-end effectiveness of your talent pipeline activities — from posting source to hire