By Neal Bruce
The turn of the century offered unprecedented opportunity for entrepreneurs and investors seeking to capitalize on the technological revolution, particularly the emergence of the Internet. The human resources industry was among the early pioneers to embrace new technology, spawning countless companies providing new software and services across the talent management spectrum — from recruiting and hiring to payroll and benefits to performance measurement and learning systems.
During my annual garage cleaning pilgrimage, I came across an article that was published back in 2000 titled "25 Companies to Watch in 2001" by Electronic Recruiting News. It stated: "Virtually everyone agrees that the industry is in a formative stage and will be a cauldron of innovation over the next several years. The job board, a small improvement on newspaper classified advertising, will begin to give way to other more focused and effective forms of recruiting. From our vantage point, some operations are more likely than others to develop the products and services that will define the future of the industry."
After doing some research, I found that only 7 of the 25 remain today as an original company, while the other 18 no longer exist or exist as a result of a merger or acquisition. In a "survival of the fittest" retrospective, I indicate where each of the 25 companies are — or aren't — in 2017.
The Thrivers:
Those That Have Persevered and Remain an Original Company
CareerCast — Originally founded in 1997, the company's survival was based on its sheer ability to adapt to the ebb and flow of an ever-changing market. Today, it specializes in providing its customers with industry and workforce-specific career sites where candidates are provided a better content-driven job search.
Net-Temps — Net-Temps made its debut in 1996. A pioneer of the job board industry, Net-Temps is now branded as part of TopTechJobs.com and remains a leading niche board for IT and engineering professionals.
eQuest — eQuest, which began in 1994, started its journey with resume searching through rudimentary telephone dial-up and, subsequently, over the Internet. Today, eQuest is responsible for delivering millions of job deliveries annually for thousands of companies, including the majority of the Global Fortune 500.
DDI — Founded in 1970 by two psychologists to create and implement employee assessment centers, DDI is now a global company helping organizations transform the way they hire, promote, and develop leaders.
Vault — Vault, another 20-year veteran company, initially concentrated on assisting staffing companies hire temps, temp-to-perm, and permanent tech candidates. Today, the company focuses more on technical recruitment through its various sources on its website.
Recruit — With roots dating back to the 1960s and a diverse business portfolio, Recruit remains a leader in HR through its various services, including job advertisements. The company bolstered its recruiting leadership with the 2012 acquisition of Indeed.
StepStone  — Another pioneer in the online job search with a focus on "getting the right people the right jobs," Stepstone has continued to evolve, change, and grow through the years. More than 60,000 companies use the StepStone job boards for the recruitment of qualified specialists and executive staffs.
The Survivors
Those That Have Lived Through Merger or Acquisition
The Goners
Those That Closed Up Shop or Are No Longer Found
RecruitUSA  — No current information found; domain transferred.
Headhunter.net  — Acquired in 2001 by Careerbuilder.
Hire.com — Acquired in 2005 by Authoria, which is now PeopleFluent.
FlipDog — Acquired in 2001 by TMP Worldwide, former parent company to Monster
Hot Jobs —  Acquired in 2002 by Yahoo! (Yahoo! HotJobs), which was acquired in 2010 by Monster and subsequently shut down
JobPilotAG  —  Acquired in 2002 by Adecco, then acquired in 2004 by Monster
Icarian — Acquired in 2002 by Workstream, which was delisted by Nasdaq in 2008 and is no longer found
Select Minds — Acquired in 2012 by Oracle.
The Newman Group — Acquired in 2007 by FutureStep, a subsidiary of Korn Ferry.
Angami — No current information found; domain transferred
Goodshark — No current information found; domain transferred
Job Machine — No current information found; domain transferred
Planet-Tech — No current information found; domain transferred
The Tiburon Group — Acquired in 2005 by Capital H Group LLC
How Did We Get Here?
Many of the HR vendors on this list failed for several reasons:
They didn't understand their strengths and weaknesses.
They failed to adapt to the twists and turns of the industry.
They mis-spent venture capital funding
They simply ran out of gas (money, new ideas, or both)
By the time they were acquired and absorbed, the market had outgrown them.
The "thrivers" in this list are still around today because:
They adapted their products and services with the times.
They stuck to what they knew best.
They didn't over-extend into unknown areas.
They remained true to their vision.
3 Specific Examples
DDI understands who it is – a world-class psychometric assessment and consulting company. It has successfully leveraged its core competencies and skills across the talent management spectrum. DDI also recognizes it is not a software development company and therefore uses partnerships to support customer needs in this area.
eQuest has stayed true to themselves since the late 1990's. They continue to grow and develop services in and around their core job posting product like Big Data and OFCCP Compliance; while they continue to develop ingenious ways of staying light years ahead of industry demands.
Job Boards – Although I heard the pundits state over the last 20 years that job boards are dinosaurs, they still remain more relevant today than at any other time. Niche job boards continue to thrive. Boutique brands succeed because job seekers often believe they will have better results (more qualified opportunities) on niche boards, which I expect will continue to do well over the next several years.
Wrap-Up
So there you have it: my retrospective on the original list. Where will the "thrivers" be in another 17 years. My sense is that they'll continue to adapt, build on their core competencies, stay focused on key markets, and remain industry leaders — serving as examples for new companies (and entrepreneurs) seeking to capitalize on opportunities in the HR world, Internet of Things, and global economy.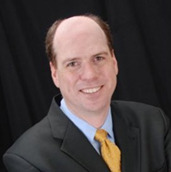 Neal Bruce is a 25-year HR veteran who has worked with such industry giants as Monster, Peoplefluent, Lumesse, and First Advantage. In the HR/people productivity space, he worked 11 years as a recruiting/staffing practitioner and has spent the past 14 years on the software vendor side.